Get Focused!
First and foremost our focus is our clients. We love to help people and our main objective is to offer trusted advice to help our clients reach their own objectives, making their financial journey stress free.
Aberdeen
42 Queens Road
Aberdeen
AB15 4YE
Peterhead
21 Links Terrace
Peterhead
AB42 2XA
Associated Companies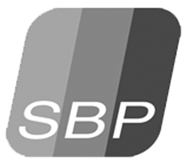 We care about our clients and in our day to day dealings with them, particularly those who are self employed, we have found it extremely beneficial to have relationships with other professionals whom we can recommend. We work alongside SBP Accountants Ltd, a professional accountancy service to add value to our clients situation where required.
If you are unhappy with our service
If you have a complaint about your adviser, or any financial advice you have received from your adviser, please contact us:
Quilter Financial Planning Complaints Department
Riverside House
The Waterfront
Newcastle upon Tyne
NE15 8NY
Email: QFPcomplaints@quilter.com
Tel: 0191 241 0700

You can find more information by visiting the Quilter Financial Planning website:
www.quilterfinancialplanning.co.uk/contacts/

If you cannot settle your complaint with us, you may be entitled to refer it to the Financial Ombudsman Service (www.financial-ombudsman.org.uk)